In 2016, Christian Larson and Andreas Palm set out to revolutionize men's underwear, creating a new generation of products built with intention and purpose. Today, CDLP is a design house of focused, luxury essentials within the categories of underwear, tops, swim, performance, and home. Developed with innovation in Sweden, the line is consciously constructed in Europe using future-orientated materials.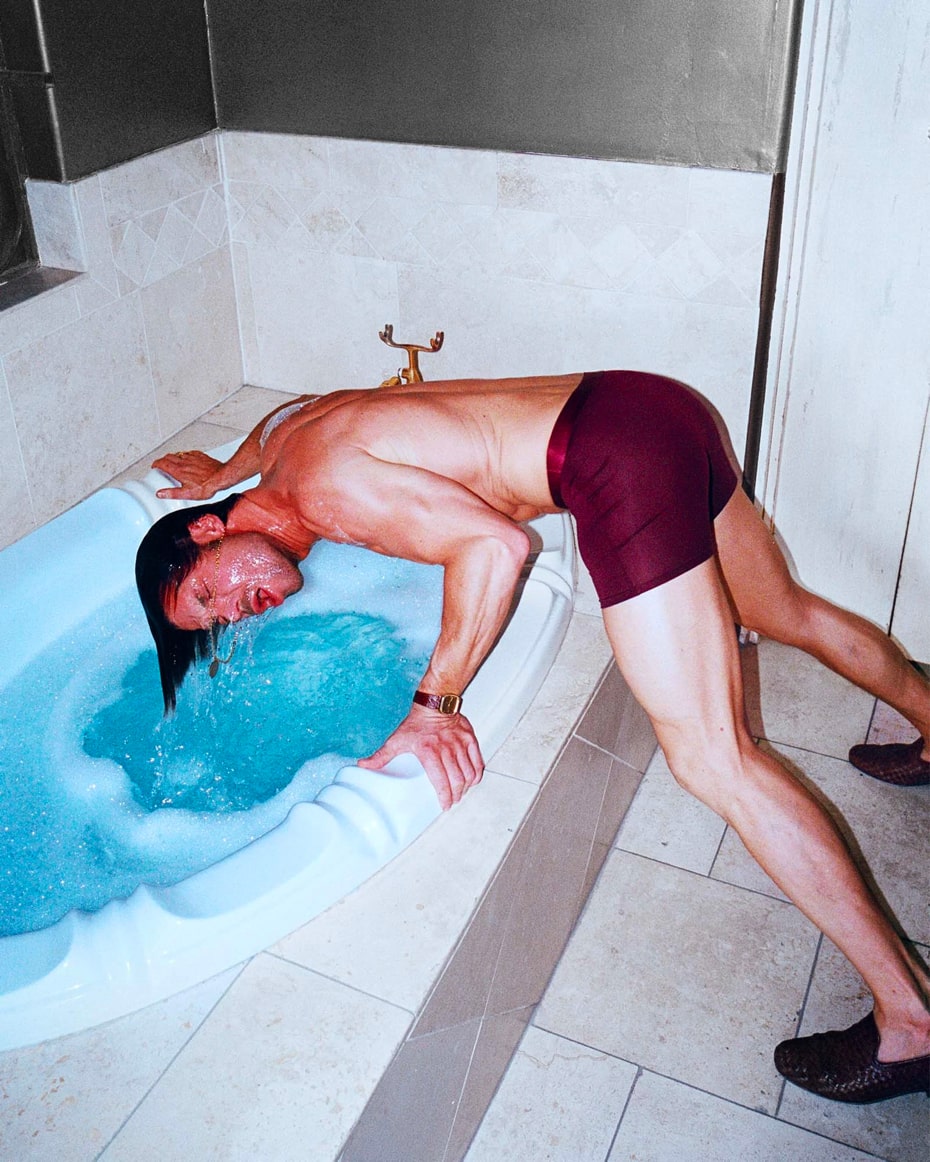 Design Lead
My role in this project was leading the design for cdlp.com replattforming, going from woocommerce to shopify. With goals to increase all KPI, more layout flexibility and of course refreshing and updating the design.
Challenge
Together with the website team at CDLP we created new components and blocks for a modular design. With the ultra flexibility in the components we had to think of all different scenarios with the design. An other challenge was the print world meeting the digital world. Where we had to push the limits of usability and best practices to create an elististic and high fashion feeling. But still with the KPI's in mind.
MOCKUPS
Example of component flexibility. Besides this, we also added mobile image upload support and video support desktop/mobile.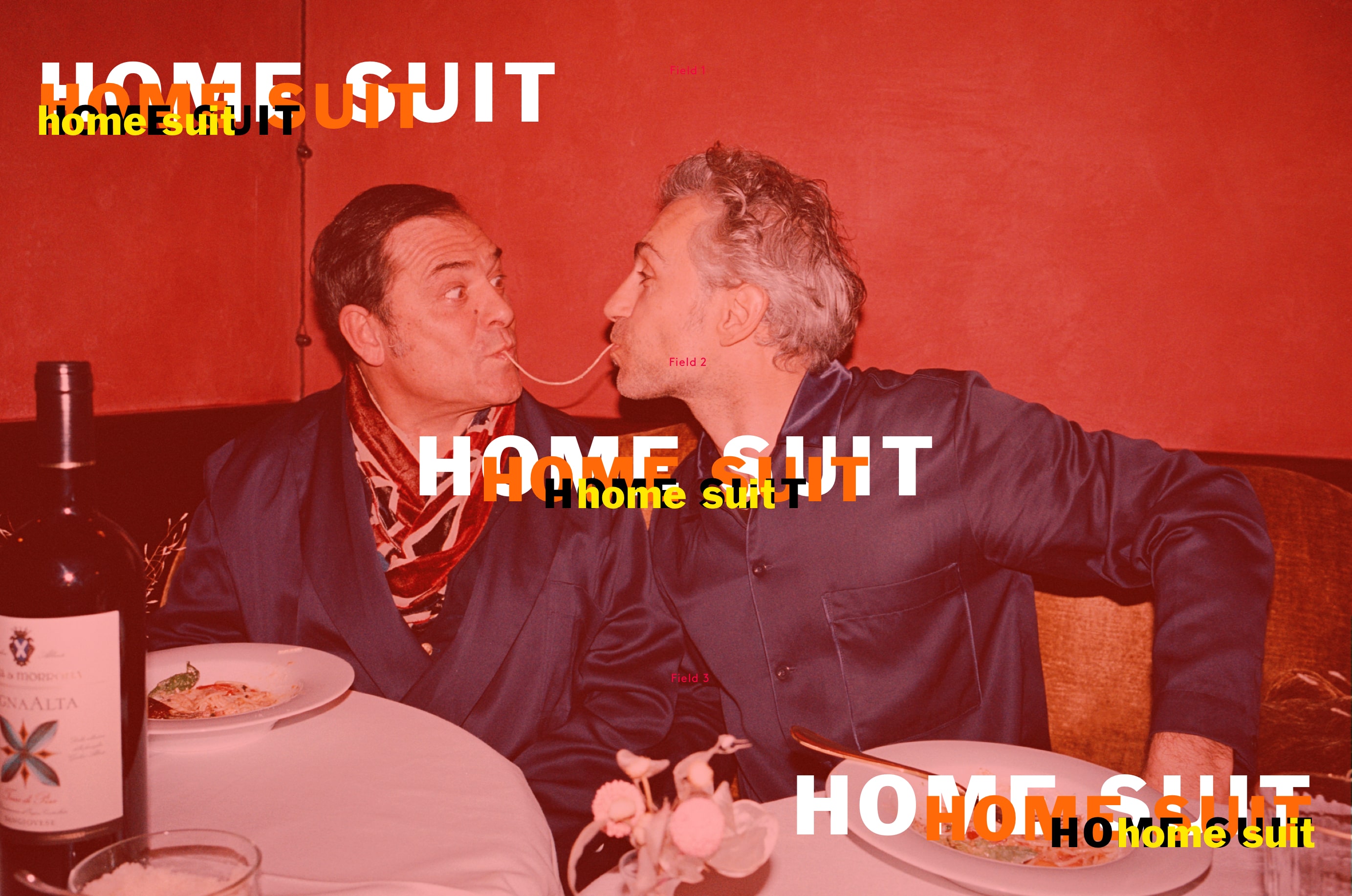 Product page with image hover states.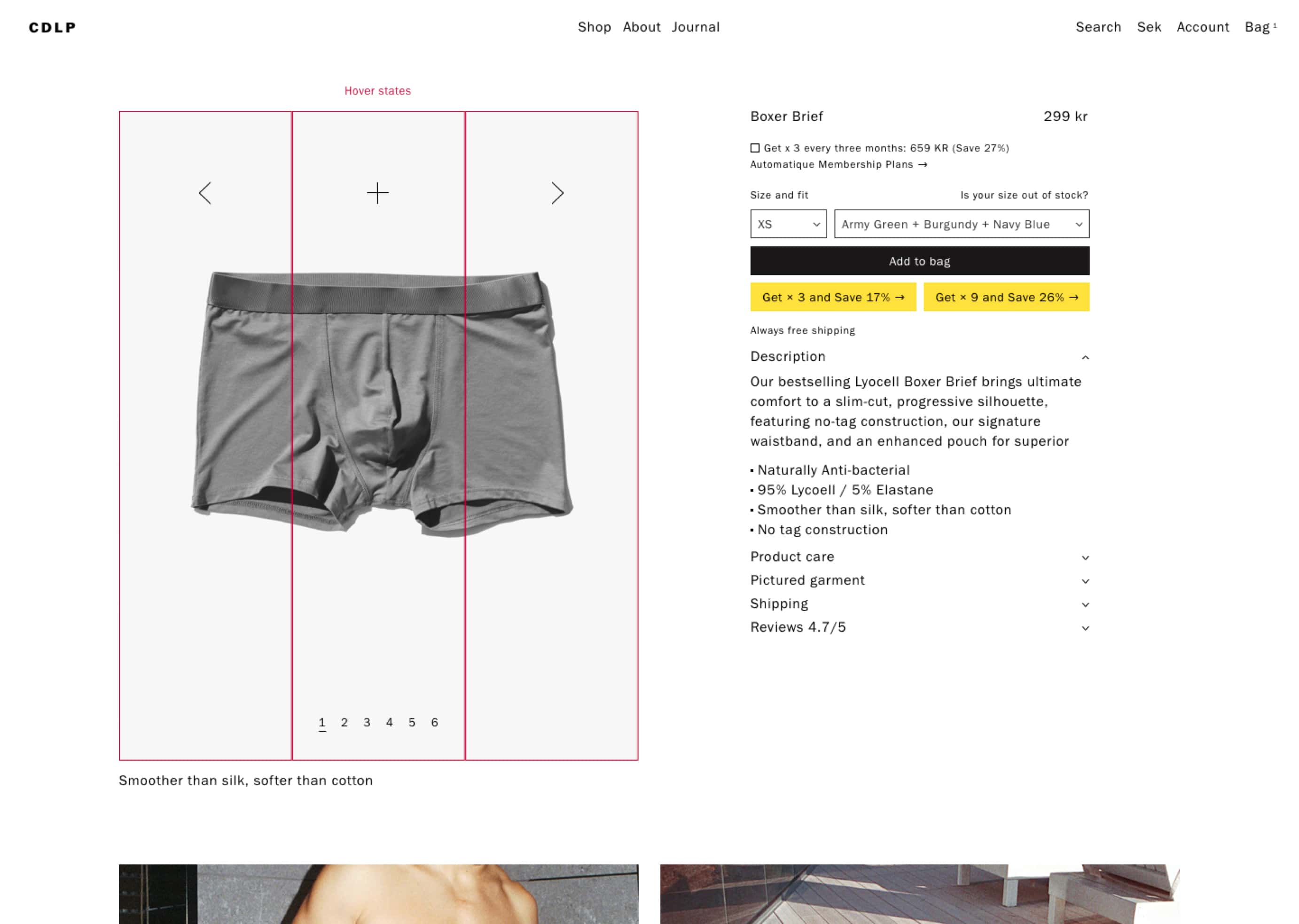 Product page with black mode for subscription.